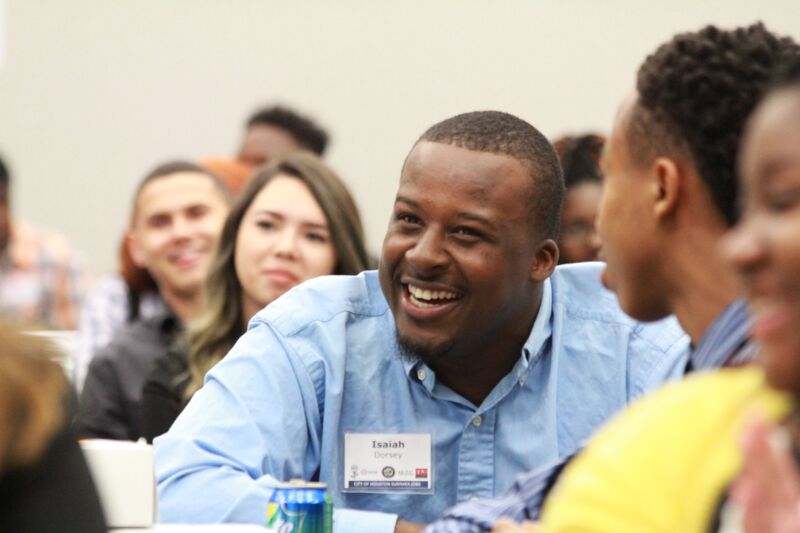 Private and public internships
Hire Houston Youth offers youth ages 16 to 24 internship and job opportunities at public and private employers throughout the Houston area. All positions offer at least 7 weeks of employment, and employers are asked to compensate youth at least $8.00 an hour. Most opportunities begin June 11, 2018 and end August 3, 2018. The application will open February 19 and close March 30. However, keep an eye on our website, as additional opportunities and supports will appear when available throughout the year.
UPDATE: If you have received an email to attend job readiness training and you are out of town for school, you are able to complete an online job readiness training course. Please email hirehoustonyouth@houstontx.gov with the request.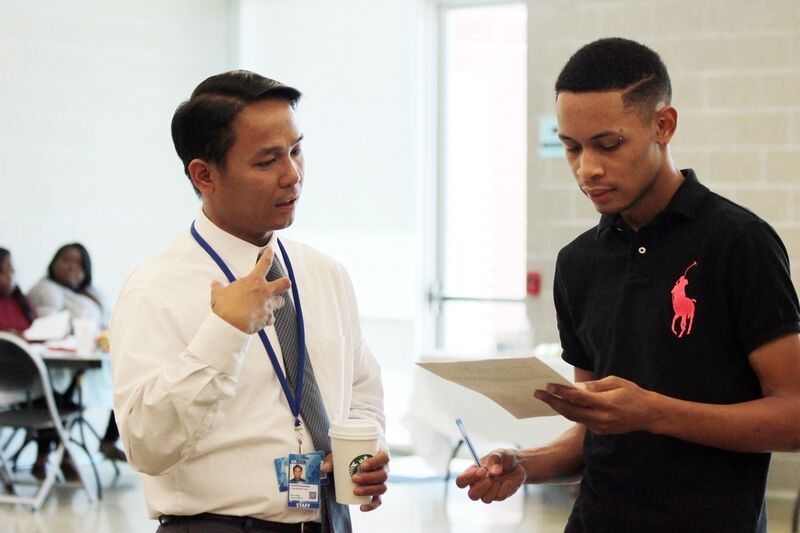 Open hiring
Hire Houston Youth, in partnership with the McDonald's Owners/Operators Association of Greater Houston, hosts various hiring events open to all youth ages 16 and up. These events are open to the public and do not require applicants to pre-register or be pre-screened. Many of these events include employers who can hire on the spot!
Youth MUST bring documents to prove their eligibility to work. To view a list of acceptable documents click here.
It's as easy as 1, 2, 3…Application tips
Step 1: Email
Your email address is one of the first ways you make an impression upon potential employers. Make sure you make a great first impression with a professional email address.
Examples of professional emails are:
First Initial.Last Name@mailprovider.com (ex. J.Doe@yahoo.com)
First Name.Last Name@mailprovider.com (ex. John.Doe@gmail.com
If you need to create a new email, you want to create an email that is easy for you to remember. You can sign-up for a free email account through a web-based email provider (Gmail, Yahoo). Once you create your account, remember to check your account frequently and respond promptly to potential employers.
Step 2: Documents
Make sure you have the necessary documents to be employed.
When you apply for jobs, you will be asked to present certain documents like your birth certificate or social security card / ITIN number. Below are some useful links to help you get the documentation you will need.
Social Security Number
If you don't have one, you can apply for one at http://www.ssa.gov/ssnumber/ or search for a Houston-area SSA office near you at https://secure.ssa.gov/ICON/main.jsp.
If you are not eligible to receive a SSN, you'll need an Individual Taxpayer Identification Number for tax purposes only. You can apply for an ITIN by completing a Form W-7 here: http://www.irs.gov/Individuals/General-ITIN-Information
Government Issued ID
Examples: State ID | Driver's License | Passport
If you don't have one already, visit https://www.dps.texas.gov/DriverLicense/applyforID.htm for instructions on how to obtain one. You may also provide your birth certificate as proof of age if you do not have a photo ID.
Step 3: Attire
Make sure you have work appropriate attire.
The way you dress says a lot about the type of employee you are. If you're not sure what your employer's dress code is, it is a good idea to ask before the first day of work.
Learn about Mayor Turner's first job
"It was not just about the money…but I learned how to take orders, follow instructions, be ready, be on time, and put in a full day's work for a full day's pay."
Mayor Sylvester Turner
Frequently asked questions
I completed my online application. What next?
Once the application period is over, HHY reviews the applications. If selected for the next round, you will be invited to attend a mandatory job readiness training. If you advance to the next round, you may be invited for an interview if requested by the employer. If you receive a job or internship offer, you will receive a notification. Please continually check your email as this is how HHY will contact you for next steps. We appreciate your patience as we complete this process.